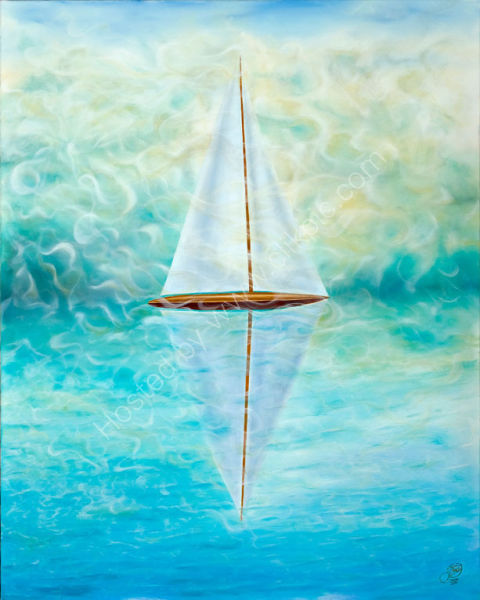 This painting is a reference to travelling vessels which would have to be powered to be set into motion. In it, I tried to create a surrealistic illusion of multiple vessels with a single image in and ambiance of either the vast sky and sea. Perhaps they are not noticeable at the same viewing distance.
With some imagination, you will be able to see a kite, a metaphorical gliding plane turning and a sailing yacht. The common factor in all of them would be that they are all powered by harnessing wind power. This power would have led to the dream of travelling in the beginning and of going far by riding the wind ourselves, surely, but not necessarily slowly. Yet we have come so far.
So, we could say that these vessels are a driving force into the adventurous expanse and freedom, couldn't we?


FOR SALE: Anyone interested in purchasing this painting, please go to https://www.saatchiart.com/RealZeal . Thank you.
Artist Jason Zara